In her 1974 "Intimate look at Marshall McLuhan", Kaye Rowe mentions a University of Manitoba classmate, Stewart Robb (1909-1991), who was part of an unofficial Monday night study group along with her (she was then Kaye Moreland) and McLuhan. Since Robb graduated from UM in English in 1932 and since the group studied texts for a survey course, this must have been in 1930 or 1931.
The 1931 Brown and Gold yearbook for the University of Manitoba has this thumbnail portrait:
STEWART ROBB
Robb cannot be measured by the common rules of the student body; you can never put your finger on him long enough to decide whether he is goblin or elf, or Puck himself. Here he is distinguished by a love of music, a fly-away temperament, and certain eccentricities. There is a spark of something which promises, when matured, to be at least quite extraordinary.
Like McLuhan, Robb continued at UM after graduating with his B.A. in 1932. He obtained his M.A. there in 1933 with a thesis on Evidences Of Christian Influence In The Epic Of Beowulf. Noteworthy here already is Robb's familiarity with German, which he would put to use decades later translating Wagner.
An article in The Winnipeg Tribune, December 29, 1934 (p 14) mentions Robb and McLuhan as  studying in Oxford and Cambridge:
The last issue of the [University of Manitoba] "Alumni Journal" In its "Around the Globe" column gives news of (…) Stewart Robb, last year's I.O.D.E. scholarship man, now spending his second year at Oxford (…) [and] Marshall McLuhan, honors B.A., '33, [in his first year] at Trinity Hall, Cambridge.1 
The two remained in touch in England: Gordon's bio (following Letters 70n2) records them meeting at the end of June, 1935, to make a trip together to Belgium and France.2  
Rowe's characterization of Robb forty years later in her "intimate look" as "the world's leading authority on Nostradamus" was doubtless accurate:3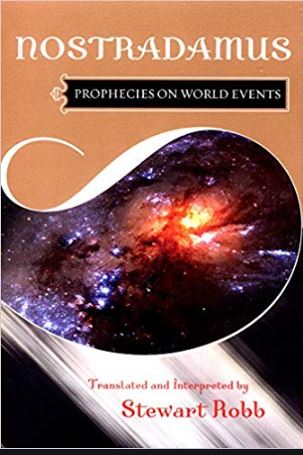 Robb authored many other Nostradamus and parapsychology titles as well.4 But he was up to much more than this.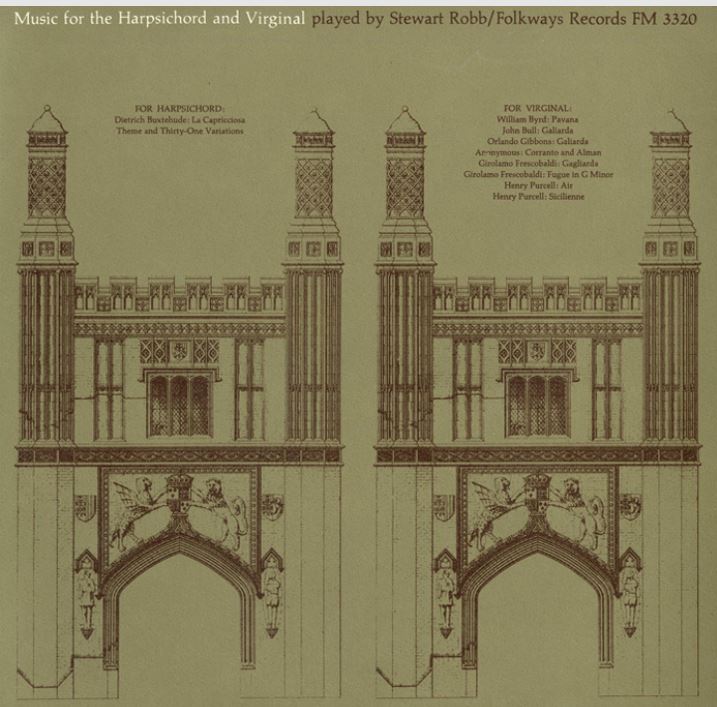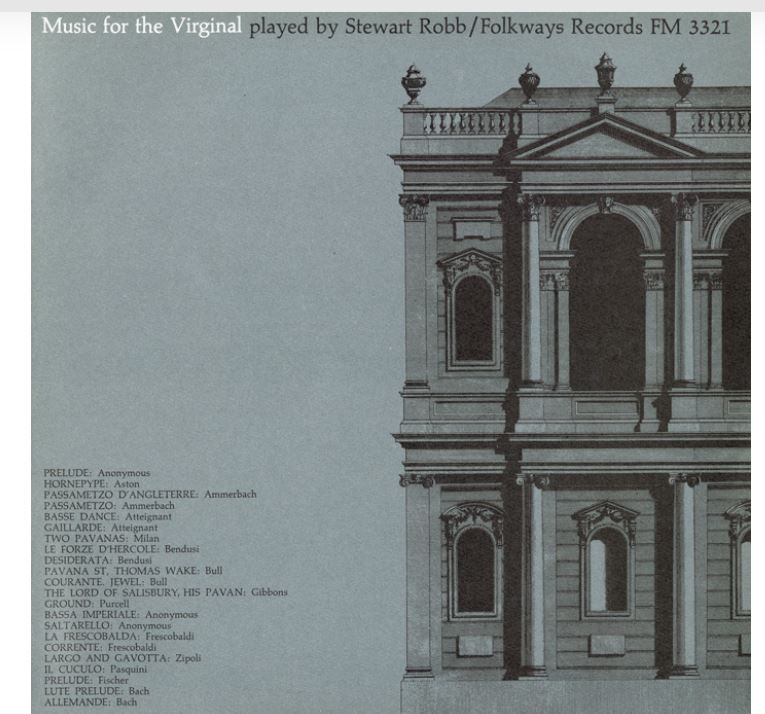 The liner notes for these 1962 Folkways albums5 describe the artist as follows:
ABOUT THE PERFORMER
Stewart Robb, harpsichordist, as well as author, lecturer and translator, is a graduate of Oxford and the University of  Manitoba. He is the world's leading authority on
Nostradamus, and a noted scholar on the Bacon-Shakespeare controversy.6
A regular panel member on WOR's Long John Nebel [All Night Radio] Show,7 he has also appeared on other radio and television programs, speaking on psychic phenomena and related subjects.
He is equally well known as a harpsichordist. He studied with Fernando Valenti and subsequently has been heard many times on the radio and in concert  performances. He holds an L.A.B. (performer's degree) in piano from the Associated Board of the London Royal Academy of Music and the London Royal College of Music.
Mr. Robb's libretto translations have won him praise from leading musical personalities, including Lawrence Tibbett, Henry Weber, and Frederick Jagel.
His recently published translation of the entire Ring of the Nibelung (Dutton, 1960) has been acclaimed by Dr. Sigmund Spaeth; Toscanini's  assistant, Dr. Walter du Cloux; and the editors of the The Library Journal, and is being used as a text in University classes. This spring his translation of Parsifal will appear in an anthology of Opera Librettos published by Doubleday Music.8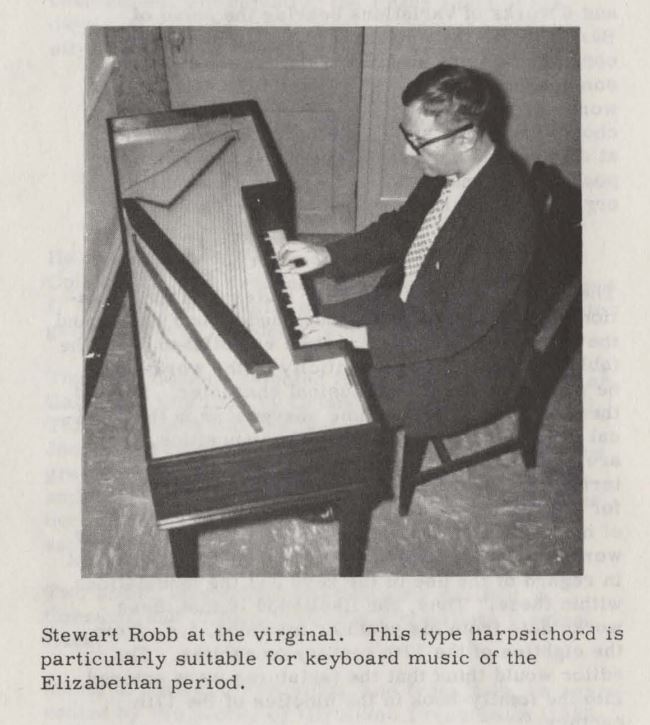 A favorable review of Robb's Music for the Harpsichord and Virginal appeared the year after its release in a section of Audio magazine called 'Hi-ways and By-ways' by Edward Canby.
Record Review of Music for the Harpsichord and Virginal (Stewart Robb, Folkways FM 3320 mono)
Edward Tatnall Canby
Audio (the original magazine about high fidelity!)
47:1, January 1963, p 53
 
For a long while this Mr. Robb kept calling me to find whether I'd received his record, then whether I'd played it. Since I tend to be swamped with everybody's records, I was mildly annoyed. Well, I'm happy to say that the disc is really very excellent. He was right. Never heard of "it" [virginal] in the singular before, like a trouser — one normally speaks of the "virginals," plural, always wondering how "they" came to be that way. "They" are a single small-edition harpsichord, table-model (with or without legs), with a single set of plucked strings and a short keyboard. There was much lovely music in Elizabethan times for the instrument, and Mr. Robb manages to make it sound a lot less monotonous than it can sometimes sound, what with the one, single tone color and loudness available for the playing. On a medium-size harpsichord, Mr. Robb plays a fine long set of later Buxtehude variations on a simple theme. The Italian works by Frescobaldi and several items by Purcell are technically post-virginal but sound out very musically on the little instrument even so.9
Over twenty years later a description of Robb and his virginal appeared in an article describing the 10th anniversary event of the Tustin (California) Historical Society, "A May Day in a Victorian Garden". Here is an excerpt:
A Shaggy Garden Blooms in Tustin
Richard Buffum
Los Angeles Times, May 11, 1986
Ah, spring, sweet spring in a Victorian garden, while sipping tea and listening to ancient music played upon a virginal, a type of early harpsichord, while beside my feet oregano grows rampant and overhead a great lemon tree dangles fruit the size of baseballs. Over the Minuet in G, over the hum of voices of others at tea, from behind the avocado trees and the giant pecan tree, from beyond the old barn, the honking of geese is heard.  After tea (…) I excuse myself to talk with the virginal player, Stewart Robb.
Robb and his wife, Marilyn, who accompanies him on the violin, are from up the road in Anaheim. He says he has been playing the same virginal, a small rectangular keyboard instrument of the 16th Century, for the past 30 years. Its strings are plucked with plectrums of leather.
"Look," says Robb, "look at those keys." They had worn depressions in their wood. "They are from my fingers playing on them over the years."
It seems that the instrument, which can be set upon any convenient table, appears to be 400 years old. But it is a replica, he says, built by a friend of 30 years ago.
Robb plays from memory the oldest piece he knows, a 15th-Century dance tune named "My Lady Carrie's Dump." He cautions me not to be misled by the last word in the title, explaining that it was a form of dance.
 McLuhan obtained the same I.O.D.E. scholarship for, according to Letters 18, 1934-1935. But it is plain from McLuhan's correspondence from Cambridge that his scholarship did not kick in until the start of the school-year in the fall of 1935. For his travel, tuition and living expenses in 1934-1935 he had to rely on a small travel grant from UM together with money from his family. During this time he was frequently down to his last pound. See The Winnipeg Tribune, December 3, 1934 (p 3) : "McLUHAN AWARDED I.O.D.E. SCHOLARSHIP (…) Herbert Marshall McLuhan, M.A., a graduate of the University of Manitoba, has been awarded the I.O.D.E. 'War Memorial Overseas post-graduate scholarship for 1935, it was announced today (…) The award which is made annually in each province of the Dominion, consists of some $1,400, covering McLuhan one year's tuition in a British university. This will enable Mr. McLuhan to complete his Bachelor of Arts course at Trinity (Hall) college, Cambridge, which he commenced last year when awarded a Travelling Fellowship by the University of Manitoba." ↩
 Escape into Understanding: "McLuhan remained in Cambridge until the end of June 1935, meeting then with his Winnipeg friend Stewart Robb, a student at Oxford, and sailing from Harwich for Belgium" (58). The Letters note followed by Gordon here indicates that there are unpublished McLuhan letters in Ottawa describing this trip to the continent which could not be included in the volume "for reasons of space". Indeed, according to Corinne McLuhan, the original Letters manuscript amounted to four volumes, but OUP would agree to issue only one. The work of the editors, including Corinne, had to be reduced by 75%. ↩
 Robb: "There is only one Nostradamus. There is only one Bach, one Beethoven, one Nostradamus." (Talk delivered at the 1967 Congress of Scientific UFOlogists, June 23-25, 1967, Commodore Hotel, New York City. See pages 26-30 of the transcript for Robb's remarks.) ↩
Nostradamus on Napoleon, Hitler and the present crisis (1942); Letters on Nostradamus and miscellaneous writings (1945); Nostradamus and the end of evil (1983); Nostradamus and the end of evils begun (1984). Parapsychology titles from Robb included Strange prophecies that came true (1967), True spirit stories from the beyond (1969) and More true spirit stories from the beyond (1970). Regarding parapsychology, 

New University

, the campus newspaper of UC Irvine, in an item from December 2, 1969, reported the following event for that evening: "

The alleged posthumous voice of George Bernard Shaw will be heard on tape this evening at the Psynetics Foundation. The event, which will be open to the public, will take place during the third in a series of weekly lectures on parapsychology and mediumship being given by the musician and author, Stewart Robb of Anaheim. The lecture is scheduled to start at 8 o'clock in the main meeting room of the foundation, 1135 Barkley Avenue, Orange. (New University, 2:17, December 2, 1969,  p 2.) Kandi Roche from Hundred, WV, reported in what amounts to a testimonial that she "learned how to capture & record sounds & voices of entities from the other side (in a course) "Exploring Parapsychology" taught by Stewart Robb, Cal State Fullerton, 1975." The voices of the dead came from an unknown future: so, for Robb, also Nostradamus — but while he was still with us in the present. ↩
 Music for the Harpsichord and Virginal, FM 3320, and Music for the  Virginal FM 3321, both recorded in 1961. ↩
Both Robb and McLuhan were trained in Winnipeg and the UK in the literature of the English renaissance. Robb published three pieces in Baconiana, the publication of The Francis Bacon Society: '

Shakespeare and Cambridge University', xxxiii:132, summer 1949; 'Shakespeare's Schoolboy Howlers', xxxiv:134, January 1950; and 

'Francis Bacon, Macbeth and James I', xxxv:141, autumn 1951. Bacon and Shakespeare appear very frequently in McLuhan as well, of course, though not in regard to the authorship controversy. McLuhan published 'Henry IV, A Mirror for Magistrates' in UTQ, 1948, just before Robb's 'Shakespeare and Cambridge University' in 1949. ↩
Robb is mentioned several times in Nebel's book, The Way Out World. Nebel's other book, The Psychic World Around Us is to be found "sanitized" and "approved for release" in the CIA reading room. ↩
Later translations of Wagner operas by Robb included Das Rheingold: English version (Schirmer, 1960), Lohengrin (Schirmer, 1963), Der fliegende Holländer (Dutton, 1964) and Tristan and Isolde (Dutton, 1965). ↩
 https://www.americanradiohistory.com/Archive-Audio/60s/Audio-1963-01.pdf. Canby concluded his short review with a technical recommendation: "Note that this is a kind of absolute recording, i.e. with almost no liveness (reverberation time). Play it at the absolute loudness of the instruments themselves." ↩